"The Executive Master of Business Administration (EMBA) program of Foreign Trade University is a prestigious and quality Master program which has brought me a lot of joy, excitement and more success in connecting and applying knowledge to run the organization."
Those are the words of Mr. Nguyen Hai Quan, currently CEO – CoFounder of AMI International Joint Venture Investment Joint Stock Company (AMI Corp), and also a 7A student of the Executive Master of Business Administration (EMBA). AMI Corp is currently a multidisciplinary company with a focus on commerce and services with two core products, including Hyundai Thu Do – a high-quality coach transportation services , and AMILAND – an industrial real estate and consulting investment services company.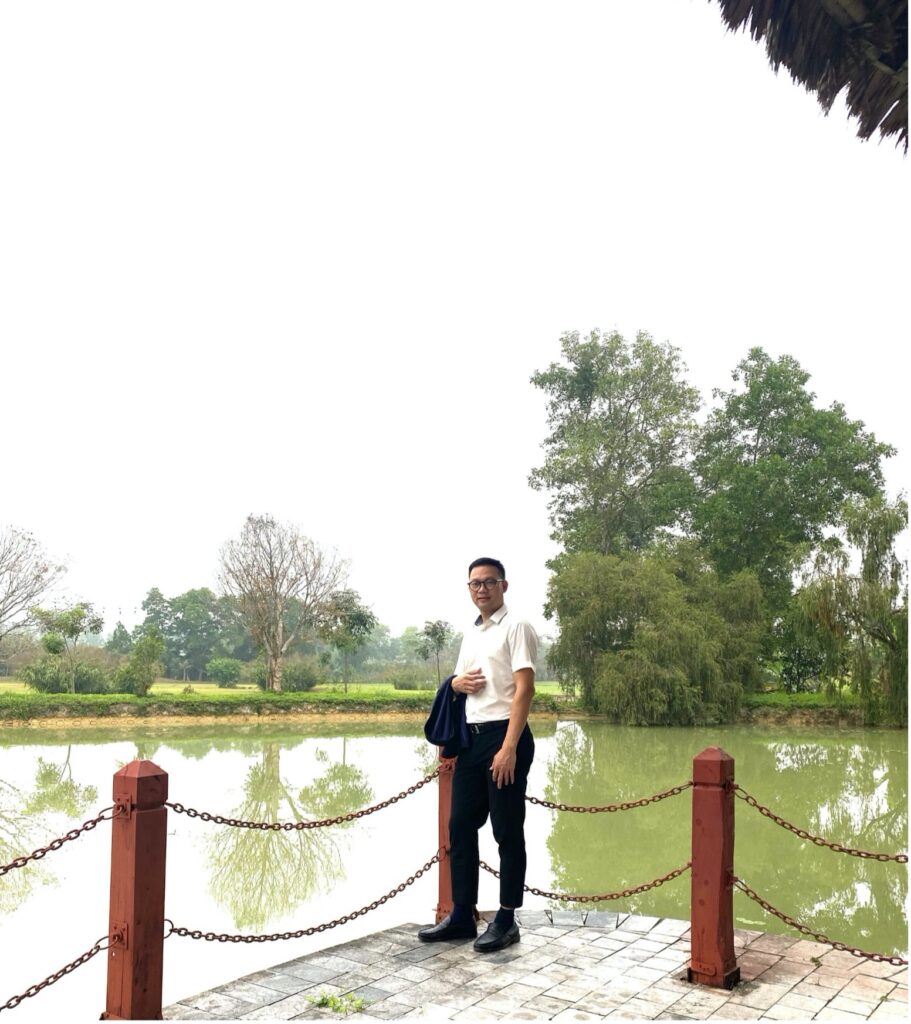 Mr. Nguyen Hai Quan – Student of class EMBA7A
Mr. Quan shared that in the past, he had met many difficulties in management and operation of his company such as financial risk management, human resource management, or product management and other factors. He worries about these challenges as the company gets bigger and the workload increases. After learning about the Executive Master of Business Administration program at Foreign Trade University, he decided to join and quickly caught up with other students in a professional and creative learning environment.
Mr. Quan said, participating in the program is an opportunity to expand and build relationships, meet and work with teachers, experts and students from many different organizations, industries and fields. The environment created a large network of connections, giving him more opportunities to share, cooperate and find potential partners.
Besides, the EMBA program has helped Mr. Quan develop comprehensive leadership and decision-making skills along with effective management tools and methods. The sharing and practical knowledge in the classroom helps promote thinking leadership and creativity. This helps him as well as his classmates strengthen their ability to manage and change quickly to adapt to a volatile and challenging business environment.
In addition, the EMBA program also helped Mr. Quan improve his management ability and see the problem more thoroughly. He shared his feelings when completing the course " I feel a clear change through this EMBA program, which has encouraged me to develop all-round abilities such as personal development, planning, effective time management and balance between work and personal life to achieve success in both life and career development. After completing the course, I become more confident to start restoring business activities with the valuable background and knowledge shared by the teachers, learning from classmates, and constant exploration. This is perhaps not only Mr. Quan 's own feeling , but also the overall feeling of the students who have participated in the Executive Master of Business Administration ( EMBA ) program of Foreign Trade University .