Seminar on transfer program to Northeastern University,
United State
On 23rd November 2018, the Faculty of Business Administration held a seminar to provide information about transferring to Northeastern University with the presence of students from the Faculty of Business Administration and representatives from the partner university, Ms. Oanh Nguyen- Northeastern University Admissions Representative and KAPLAN International Pathways in Southeast Asia.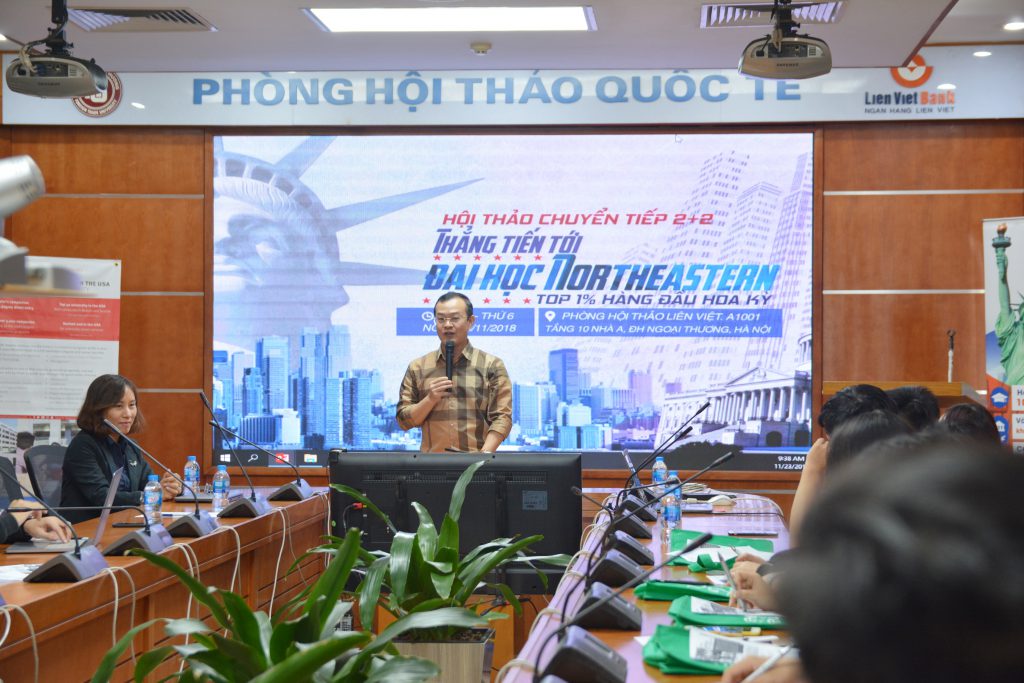 Under this 2 + 2 transfer program, students of Business Administration Advanced Program and High Quality Program completed the second year program at the Foreign Trade University will be allowed to study for the next 2 years in Northeastern University to earn a bachelor's degree in this prestigious university. Northeastern University is located in Boston, the capital of the state of Massachusetts, and currently is one of the top 1% of US universities in the US according to US News and World Report 2018. Besides, it is the third largest university in the United States for employment support service according to the Princeton Review 2018.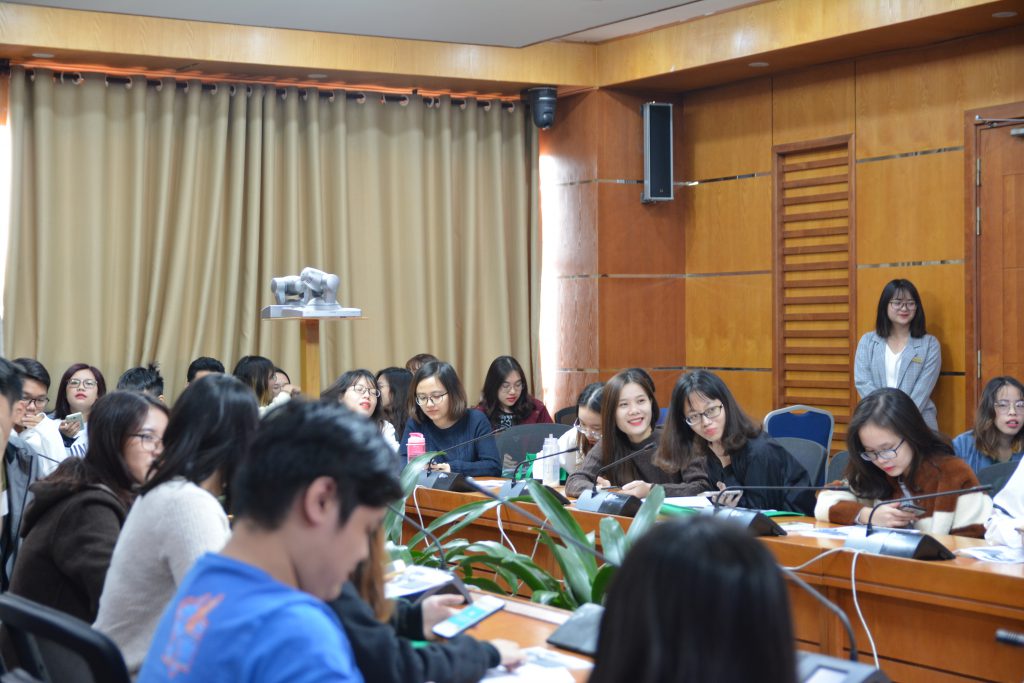 At the seminar, Ms. Oanh Nguyen shared useful information of Northeastern University to the students. In particular, the "Co-op" program is one of the strengths of Northeastern University. Second-year students can participate in this program with total working time can be up to 18 months; and students are paid and free tuition in the Co-op period.
Every year, Northeastern University arranges for about 6,000 students to work with more than 3,000 recruitment partners. There are many well-known companies like Apple, Google, General Electric, HSBC, IBM, Massachusetts General Hospital, Motorola, Microsoft, MTV, Novartis, Procter & Gamble, Reebok, US White House and Walt Disney.
A representative from Northeastern University was very enthusiastic and gave specific answers to FBA students. The problem that the students of Business Administration most interested in is the scholarship and living expenses in Northeastern. Ms. Oanh said that the university will offer scholarships worth from $ 3000 to $ 4000 for all students with excellent academic achievements.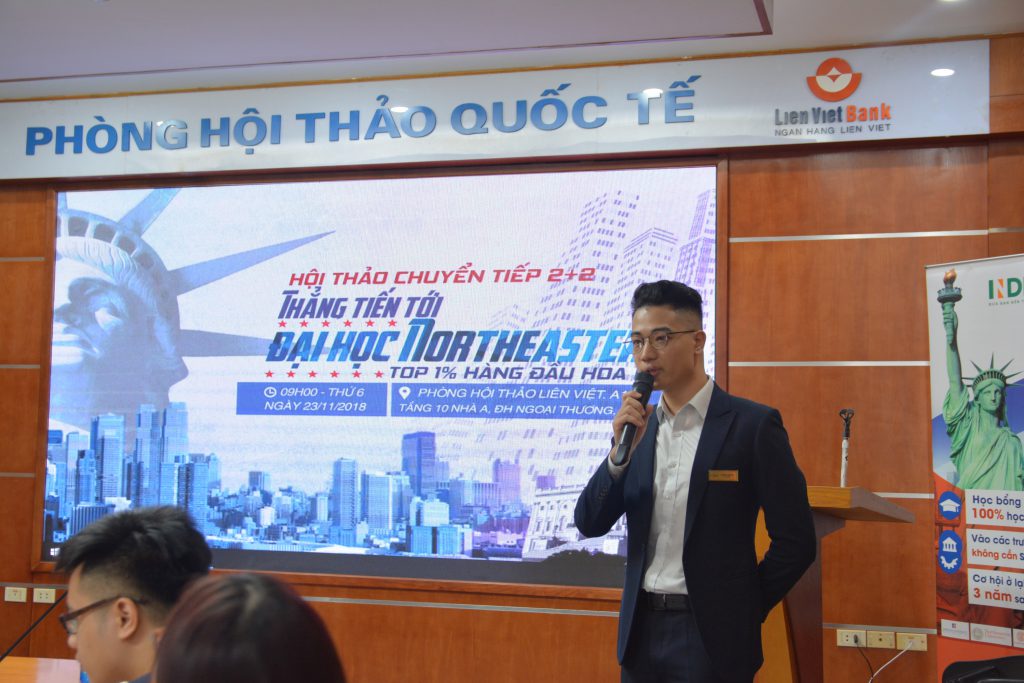 The seminar has been successfully concluded, thanks to the Northeastern University representatives who have joined with the Faculty of Business Administration of Foreign Trade University to hold this seminar!